Columbia, SC Import Auto Services
If you have a vintage British or European automobile that needs repairs or may need complete mechanical or electrical rehabilitation, Import Specialties in Columbia will schedule time to inspect the vehicle, so that we can give you an estimate of the needed auto services and repairs.
Proper maintenance can help safeguard your car's reliability and integrity and ensure it lasts and runs smooth for years to come. That's why it's important to bring your vehicle in for servicing at major service marks. Following the manufacturer's recommended maintenance schedule not only adds years to the life of your car, but keeps you and your family safe on the road.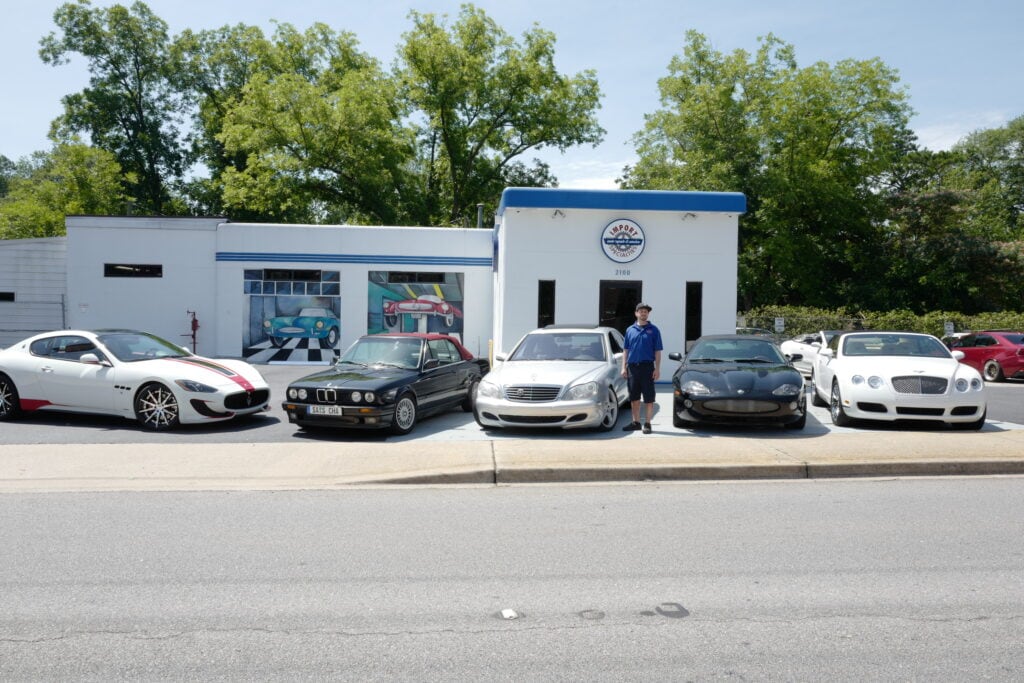 Additional Import Auto Services and Vehicles We Service
At Import Specialties of Columbia, it's our passion and pleasure to help take care of your Aston Martin repairs. With many years of exceptional knowledge and experience, we're a trusted name for quality service in South Carolina. Aston Martin owners can rest assured that we know Aston Martins, and it shows in the expert detail and…
At Import Specialties, it is our passion and pleasure to help take care of your Rolls-Royce repairs. With many years of exceptional knowledge and experience, we have become a trusted name for luxury Rolls-Royce repair services for customers in South Carolina, North Carolina, and Georgia. Owners of these fine automobiles can rest assured that our…