Import Specialties of Columbia is your South Carolina Jaguar repair shop. Our Jaguar auto repair technicians have the training, knowledge, and experience to repair or service all Jaguar models. Our Jaguar mechanics perform all Jaguar repair and service, Jaguar brake repair, Jaguar transmission repair and Jaguar engine repair.
Trust your Jaguar repair to the Jaguar specialist at Import Specialties of Columbia SC.
Our Jaguar Repair Services
Repair and Service of all Jaguar Models – Classic & Modern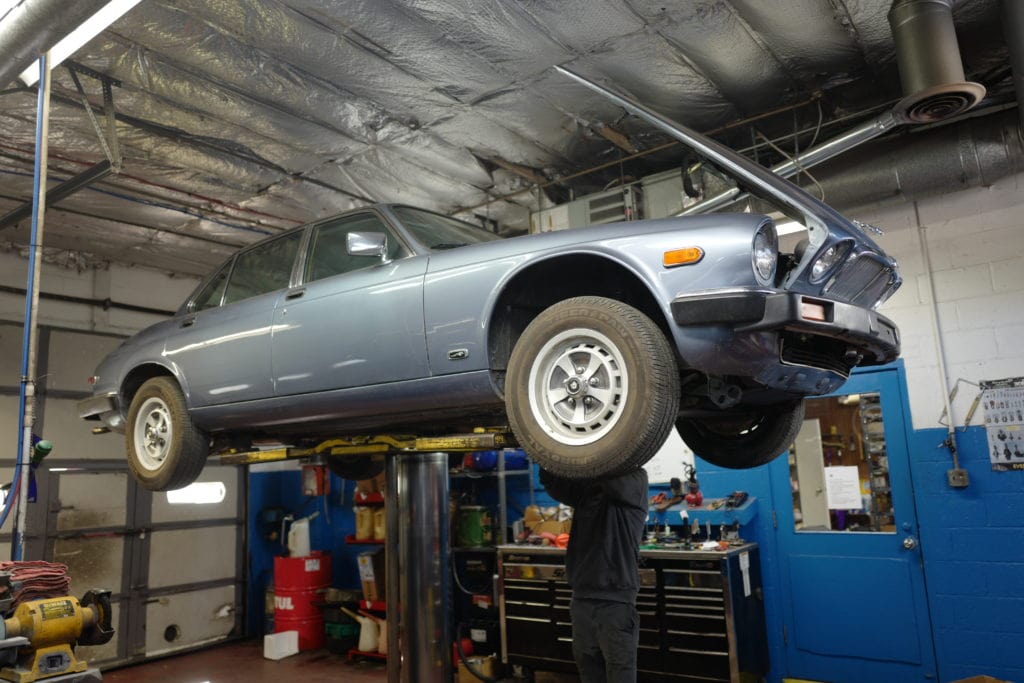 From basic Jaguar maintenance oil changes to difficult Jaguar repair problems, our team will work to get you back on the road with a focus on safety, quality, and value. We love the tough Jag problems that other shops won't do.
Classic Jaguar repair & service
Modern Jaguar service & repair
Jaguar XE repair & service
Jaguar XF repair & service
Jaguar XJ repair & service
Jaguar E-Pace service & repair
Jaguar E-Pace repair & service
Jaguar F-Pace repair & service
Jaguar F-Type repair & service
---
Why Choose Us For Jaguar Repair in Columbia SC, Forest Acres, West Columbia, or Northeast Columbia??
Certified Jaguar Technicians
Our certified technicians know classic Jaguar repair and service. Our extensive experience combined with the latest diagnostic tools, service and repair techniques will keep your Jaguar performing in peak performance. David, our British car mechanic, completed his Jaguar On-the-Job Training (OJT) at Sussex Motors, a British car specialist shop for 45+ years.
Training & Equipment
Our high level of training and extensive collection of Jaguar repair tools and diagnostic equipment ensures high quality work and complete customer satisfaction.
European Auto Service Specialists
Import Specialties of Columbia specializes in British auto service and repair in Columbia SC. Our mechanics have the training, experience, and tools to perform all types of British auto repair. Contact us about your Jaguar today.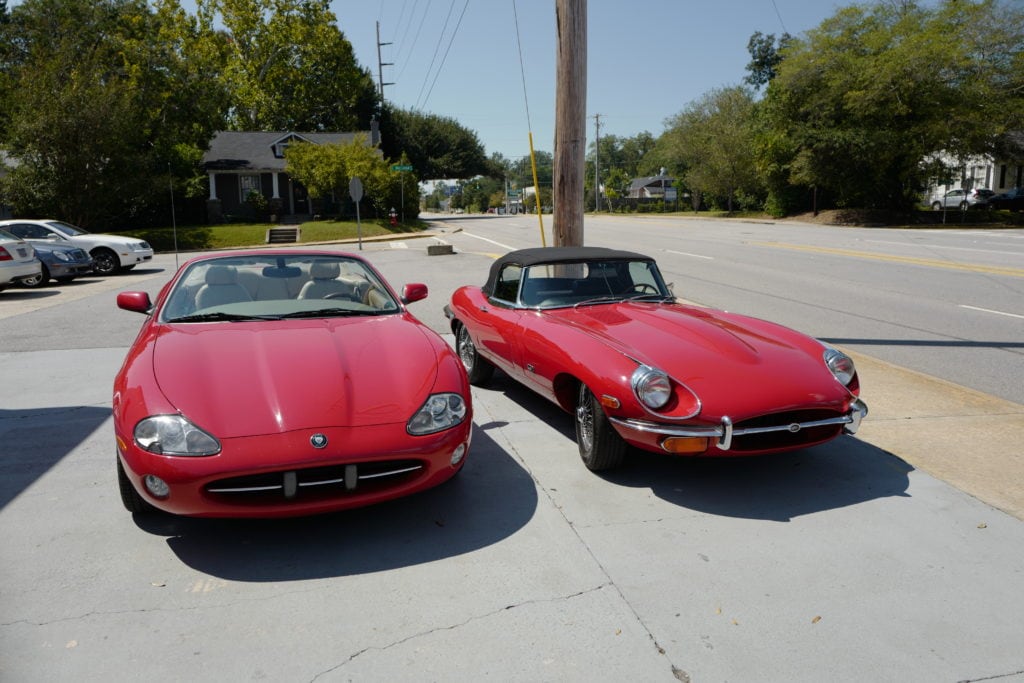 ---
Common Jaguar Problems
Engine Noise While Idling or After Cold Start on Jaguar
Jaguar V8 engine timing chain problems are very common. Plastic timing chain tensioner parts may fail and cause engine damage. The timing chain tensioner was made from plastic and failed prematurely causing serious engine damage. A pronounced rattling engine noise while idling or immediately after cold engine startup can indicate a timing chain tensioner problem. The engine noise is also frequently accompanied by a rough or uneven engine idle. Improved timing tensioner parts are available to permanently fix this problem.
Overheated Engine Due to Stuck Thermostat on Jaguar
The engine thermostat sticks partially closed resulting in engine overheating. Thermostat replacement should correct this problem. Jaguar thermostat replacement can also fix fluctuating engine coolant temps and excessive engine cooling fan operation. Engine thermostat can also stick open causing low engine temperature and placing the engine into low performance mode and temperature warning light.
Jaguar Water Pump Replacement
Jaguar engine overheating may also be caused by a failed water pump impeller. An improved water pump is available for this Jaguar repair.
Coolant Leaks on Jaguar
Another common Jaguar repair problem is Coolant Low Indicator on. This can be caused by numerous problems such as leaking coolant hoses, cracked coolant reservoir tank, intermittent water pump shaft seal depending on engine temperature, and head gasket seepage. Many times the coolant leak is very small and difficult to find. Diagnosis can include compression test, cooling system pressure test, and cooling system leak dye test.
Engine Oil Pan Gasket May Leak on Jaguar
The engine oil pan gasket is prone to leak. Oil Leaks onto the exhaust system resulting in a burning oil smell. Fix is Jaguar oil pan gasket replacement. Other Jaguar Oil Leaks include Jaguar cam cover oil leak and Jaguar spark plug well oil leak.
Transmission Failure Common on Jaguar
Premature automatic transmission failure is common. Diagnosis of Jaguar transmission problems are required to determine if transmission repair or replacement is needed. Jaguar transmission problem symptoms include hesitating between shifts, jerking or surging between gears, engine runs but car will not move forward or reverse, "Gearbox fault" warning light on dash and going into limp mode, transmission park will not hold the vehicle. A common Jaguar repair is a broken intermediate shaft which will need to be replaced with a stronger redesigned shaft.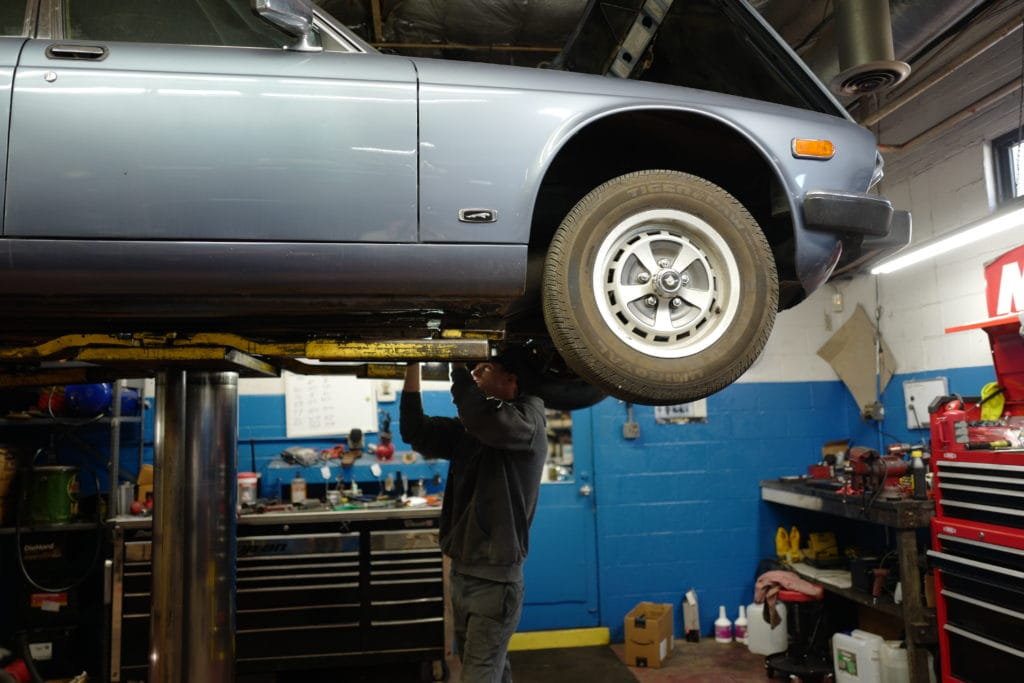 Change Automatic Transmission Oil Every 60,000 Miles on Jaguar
To extend the Jaguar transmission life we strongly recommend changing the automatic transmission oil at 60,000 miles. Although the Jaguar uses synthetic automatic transmission oil, and Jaguar claims it never needs changing, Jaguar transmissions are prone to overheating and oil degrading which causes transmission failure. Jaguar transmission fluid replacement service is very low cost compared to transmission replacement.
HVAC blower replacement
A defective HVAC blower motor, blower motor controller, or relay/micro switch in the control panel may cause the heater/AC blower motor not to work. Diagnoses may be required to determine the exact cause of the fault. Repairs include HVAC blower motor replacement, blower motor controller replacement, or relay and micro switch replacement.
Growling Noise on Deceleration From Rear of Vehicle on Jaguar XJ6
A growling noise during deceleration from higher speeds. This noise is commonly caused by a rear differential bearing failure. Repair of the rear differential, and replacement of rear differential bearings, is often necessary to correct this problem.
Brake Pedal Stiff Due to Failed ABS Accumulator on Jaguar XJ6
The ABS brake pressure accumulator, a part of the anti-lock brake system, frequently fails. This may cause a stiff brake pedal, forcing the driver to apply excess pedal pressure to slow down or stop the vehicle. Fix is ABS brake pressure accumulator replacement.
Other Jaguar Problems
Jaguar S Window regulator replacement
Ignition coil replacement due to rough running, engine misfire, and check engine light on
ECM software update
Power steering hose replacement
Suspension control arm replacement
Jaguar XJ6 front shock absorber upper bushing replacement: rattling noise due to failed front shock absorber bushings are prone to failure and may produce a rattling/jingling noise as the car is driven over bumps
Axle shaft seal replacement
Fuel pump replacement
Self-leveling suspension repair
---
Jaguar Factory Warranty Safe
You are not required to take your Jaguar back to an authorized Jaguar dealer for services or maintenance services that you are required to pay for. We can perform your required Jaguar repair or maintenance service while your Jaguar is still under factory warranty. We use factory approved parts and lubricants and stamp your maintenance record book. Our work meets all factory Jaguar warranty requirements. With our 24 months/24,000 miles parts and labor guarantee (some parts lifetime warranty), you can be confident in our workmanship.