Aston Martin Repair & Service
At Import Specialties of Columbia, it's our passion and pleasure to help take care of your Aston Martin repairs. With many years of exceptional knowledge and experience, we're a trusted name for quality service in South Carolina. Aston Martin owners can rest assured that we know Aston Martins, and it shows in the expert detail and attention we give to your vehicle. We use factory parts.
A Brief History On Aston Martin
Aston Martin was founded in 1913 by Robert Bamford and Lionel Martin. The British independent manufacturing company of luxury sports cars and grand tourers has developed into a globally-celebrated brand synonymous with luxury, performance and elegance. There's no mystery as to why the Aston Martin has always been the fictional James Bond's choice, following his use of the DB5, as seen in the 1964 film Goldfinger.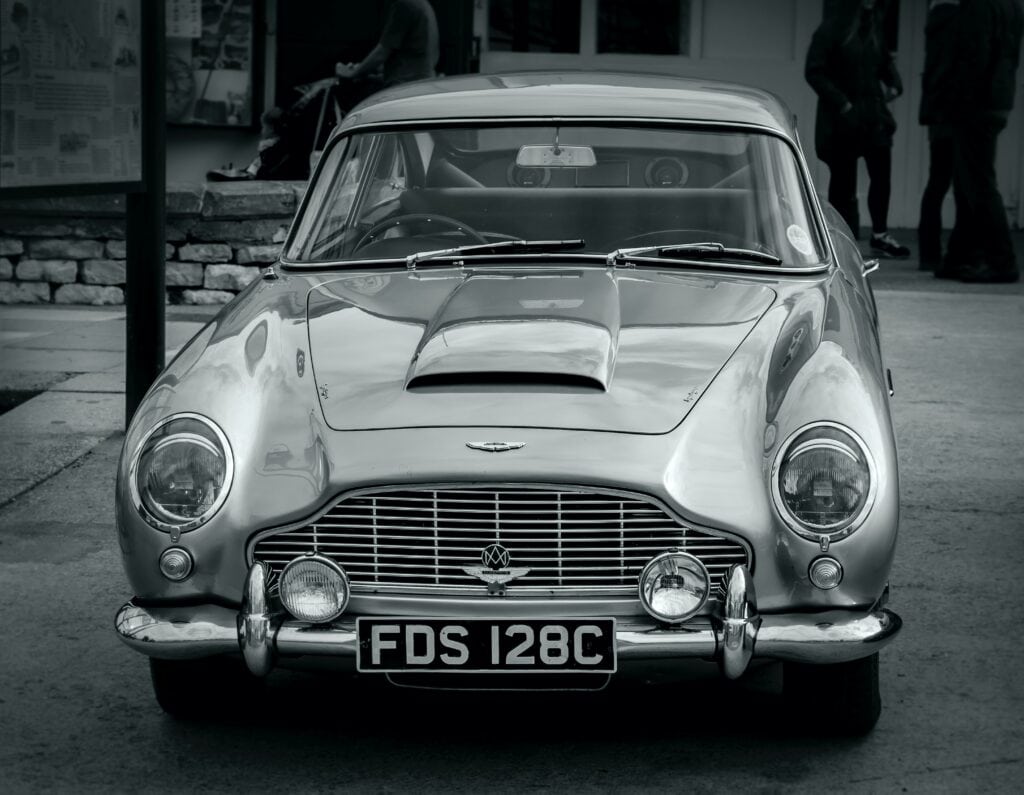 Our Aston Martin Repair and Services for SC, NC, GA
With a car as unique and as beautifully crafted as an Aston Martin, you need a technician to handle the maintenance and service like a professional. As an owner, you want your Aston Martin to be in a shop that has everything your vehicle needs. Our technicians are up for any challenge and will get to know you and your car to provide the best of customized care.
We Provide a Variety of Services Including:
Automotive Oil Changes
Auto Brake Repair & Service
Rear End Service and Repairs
Front End Work
Electrical Diagnosing & Repair
High-Performance Work
Routine Maintenance
Air Conditioning Services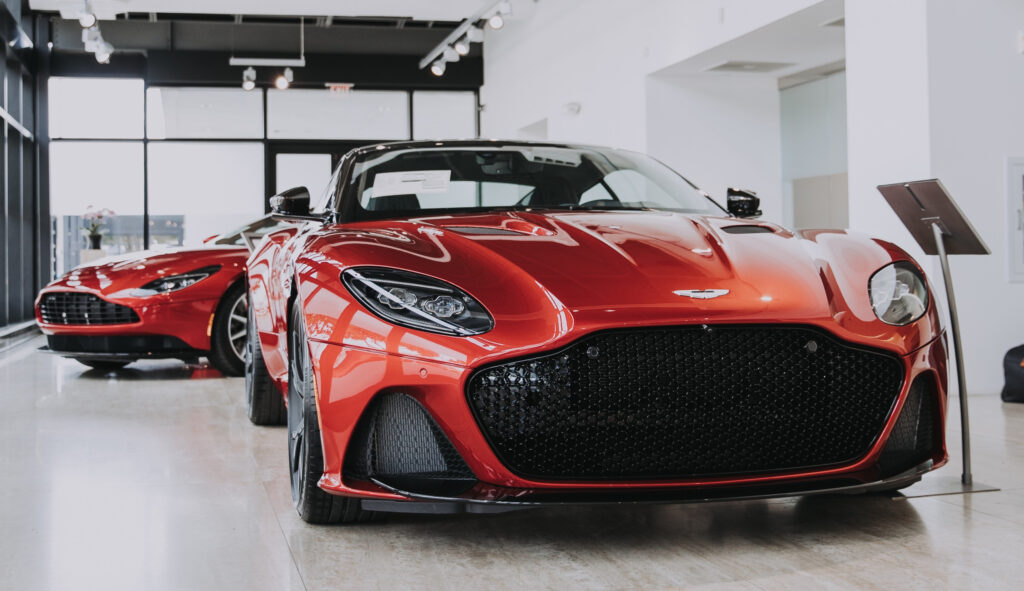 ---
Why Choose Us For Aston Martin Repairs in Columbia, SC, NC, and GA?
Import Specialties knows that Aston Martin vehicles require intense attention to detail in order to properly repair and maintain. That's why our team offers the best Aston Martin repair engine service that you will find in SC, NC & GA. Our technicians are the most qualified individuals you can find performing Aston Martin repairs on your vehicle. With years of experience in the industry, you won't find better Aston Martin mechanics. At Import Specialties, we are well prepared to maintain your Aston Martin of any age.
"Very professional shop. Took my Aston Martin in for a check engine light. They diagnosed problem , fixed it in a very timely manner. Even washed it before pick up. Met me right when I pulled up and very professional. Would highly recommend for any auto repairs or service. Especially on high end cars. I will do business with again if needed and you should too."
---
Common Aston Martin Problems
Import Specialties mechanics specialize in Aston Martin repair and restorations, meaning you no longer have to worry about the exorbitant charges of the dealership.
These problems include:
Clutch — Upgrade the clutch in V8 models to the twin-plate V12 clutch, for vastly improved performance and longevity
Electrical Repairs — Often difficult for other shops, but easy for us!
Aston Martin Vantage — Water pump replacement
Aston Martin DB9 — Ignition coil and spark plug replacement
Electrical Faults
Transmission Failures
Premature Clutch Wear
Corrosion Problems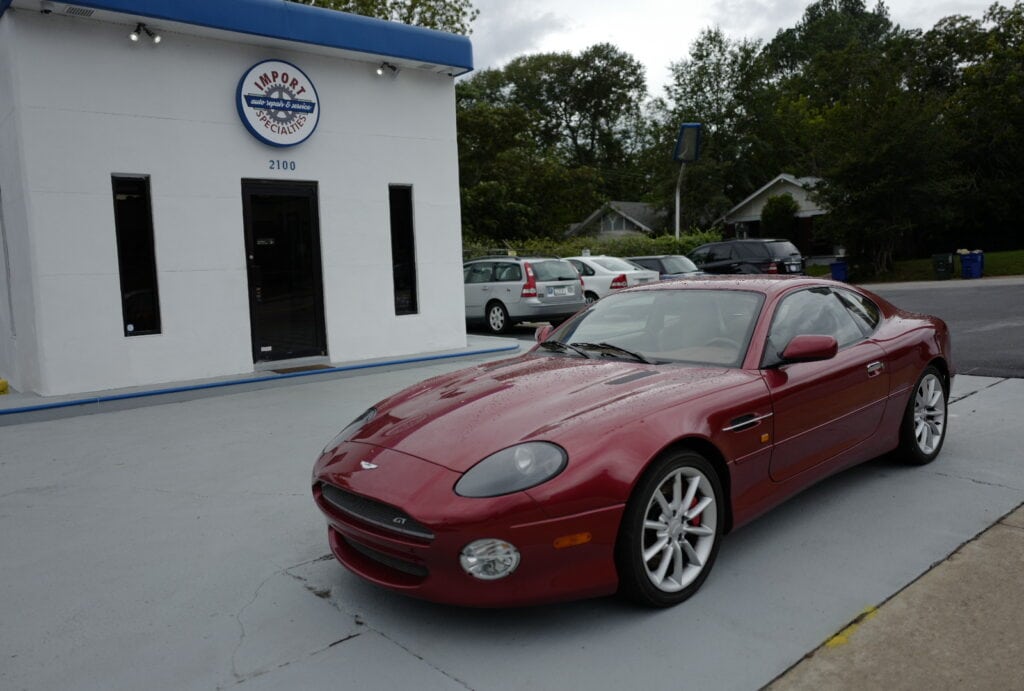 ---
Reliable Aston Martin Repair Service Provider
We are one of the few independent garages that can mechanically restore your new or classic Astons to their original grandeur. If you need a full-blown engine restoration or convertible repair, we got you covered.
Benefits of Maintenance on Your Aston Martin
From tune-ups to engine repairs, from transmission rebuilds to electrical work, your Aston Martin deserves the proper care, and that is precisely what you will get at Import Specialties. We specialize in service and repairs for Aston Martin owners so that you can get back on the road with confidence.
There are countless reasons why you should keep your car properly serviced, but with each Aston Martin comes a specific care plan design for the model.
A full diagnostic inspection will help our technicians locate any issue whether it be big or small. This ensures that a more accurate service will be performed to repair the problem correctly
Routine oil and filter changes will keep your engine functioning at its highest most efficient performance
Tire inspections and rotations will help keep your tires wearing evenly. It will also help reduce the chances of a blowout while improving handling and fuel efficiency
Routine brake inspections and replacements of brake pads/fluids will help make sure your car is safe when on the road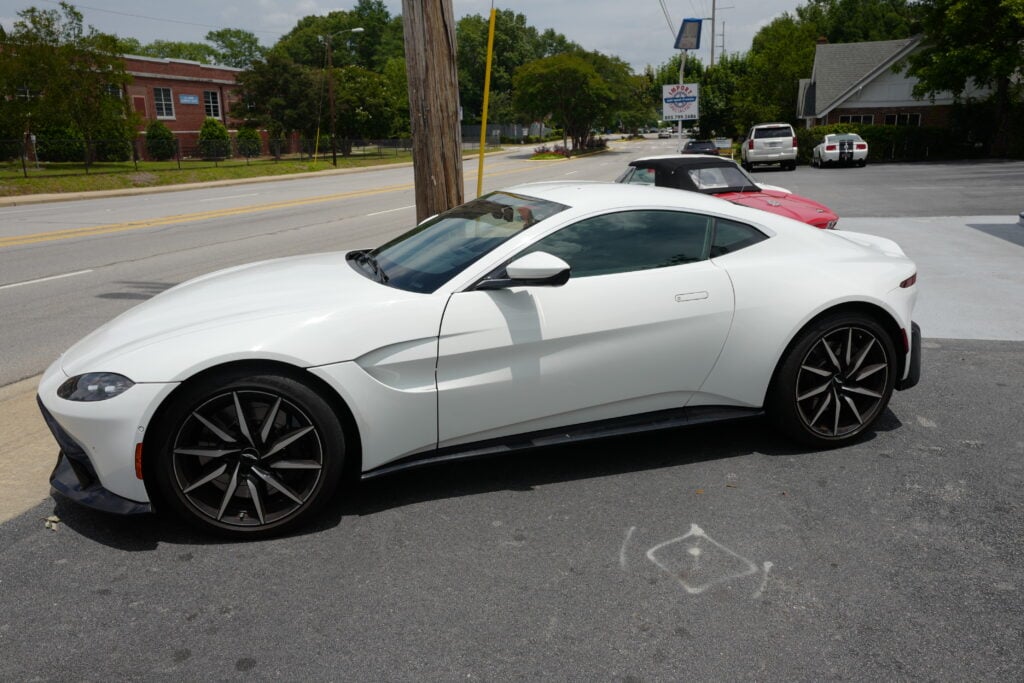 This 2019 Aston Martin Vantage was at Import Specialties for Engine diagnosis. We ran a smoke test and found the leak detection pump was leaking. We replaced the pump and then found the purge valve was defective. After replaced the purge valve and the engine was running perfectly.
This is a beautiful sports car with black suede interior and a glass start button. The 503-hp 4.0-liter hot-vee turbo engine is sourced from AMG but customized by Aston Martin. If you like to drive fast, this car is for you, find a good racetrack. It goes 0 to 60 in 3.5 seconds and a top speed of 195 mph.
---
Aston Martin Warranty
Import Specialties' maintenance services are generally eligible under the factory warranty. We'll use the manufacturer's recommended fluids as well as parts. If you have any questions about our Aston Martin warranty services, please get in touch with us and we'll determine if there are any limitations under your warranty that may prevent you from working with independent shops before we start any work. Protect your warranty and save your money.
Make An Appointment at Import Specialties for your Aston Martin today. Call 803-799-2686 or Request A Quote.
---
NOTE: Our company and our website are not directly associated with Aston Martin.