Rolls-Royce Repair & Service
At Import Specialties, it is our passion and pleasure to help take care of your Rolls-Royce repairs. With many years of exceptional knowledge and experience, we have become a trusted name for luxury Rolls-Royce repair services for customers in South Carolina, North Carolina, and Georgia. Owners of these fine automobiles can rest assured that our specialized mechanics know what makes each of models special. We pay attention to every little detail as we offer your vehicle the high-quality repairs and maintenance demanded by this prestigious brand.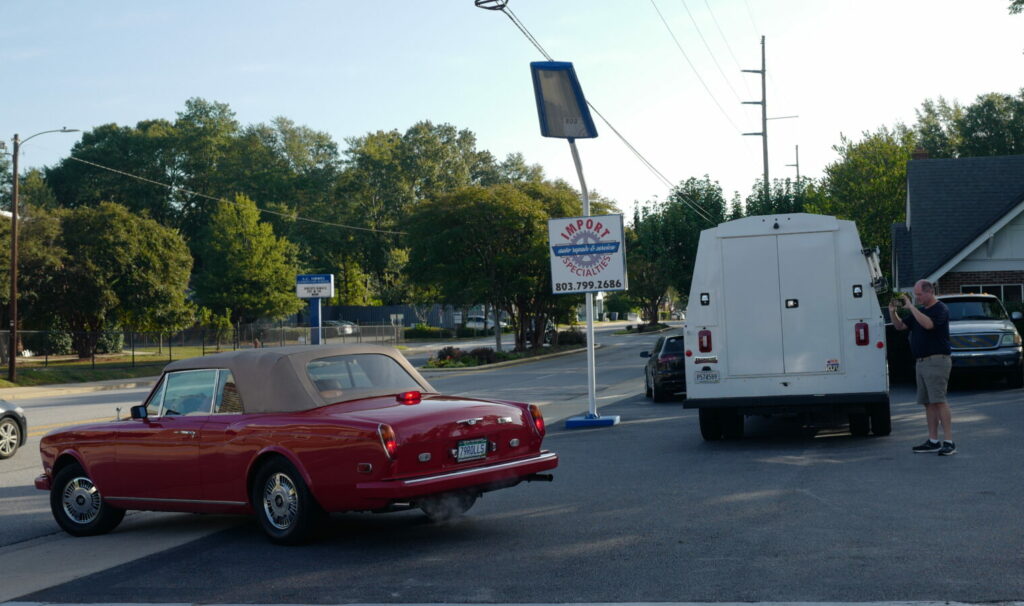 A Brief History On Rolls-Royce
It would be an understatement to say Rolls-Royce has a very long history of making ultra luxury cars. The First Rolls-Royce Car, the Rolls-Royce 10 hp, was unveiled at the Paris Salon in December 1904. While our auto repair shop isn't likely to see many cars from this era, our team, lead by David Cohen, has experience with Rolls-Royce models dating back to the late 1940's and every decade from then until now.
Our Rolls-Royce Repair and Maintenance Services for SC, NC, GA
With a car as unique and as beautifully crafted as a Rolls-Royce, you need a technician to handle the maintenance and service like a professional. As an owner, you want your Rolls-Royce to be in a shop that has everything your vehicle needs. Our technicians are up for any challenge. We will get to know you and your car to provide the best of customized care for owners through South Carolina, North Carolina, and Georgia.
No matter the age of your Rolls-Royce, Import Specialties has enough Rolls-Royce repair experience to diagnose and solve most all mechanical problems. We know you take pride in your car's appearance and performance. We do the same with our repairs. When you trust us with your Rolls-Royce repair and service, you'll receive attention to details, clarity, and a commitment to excellence.
We provide a variety of services, including but not limited to:
Computer Diagnostics
Emissions Testing and Repairs
Brake Services and Repairs
Transmission Repair & Fluid Services
Fuel Systems Repair
Cooling System Service
Charging and Electrical Systems Repair Service
Steering Systems
Serpentine Belt(s)
Other Drive Belts
Idler/Tensioner Pulleys
Hoses Repair Service
Engine Replacement
Oil Changes
Fluid Changes
Shock and Strut Services
Scheduled Maintenance
Air-Conditioning Services
Exhaust Systems Services
General Tune-Ups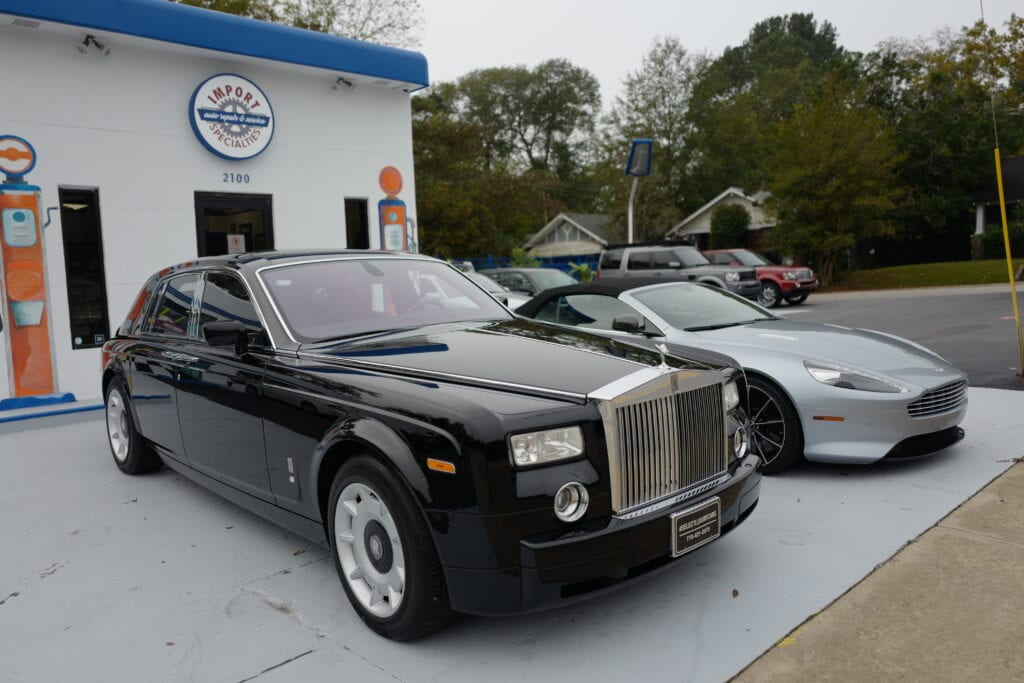 ---
Why Choose Us For Rolls-Royce Repairs in South Carolina, North Carolina, and Georgia?
Import Specialties knows that Rolls-Royce vehicles require intense attention to detail in order to properly repair and maintain. That's why our team offers the best Rolls-Royce repair engine service that you will find in SC, NC & GA. Our technicians are the most qualified individuals you can find performing Rolls-Royce repairs on your vehicle. With years of experience in the industry, you won't find better Rolls-Royce repair mechanics. At Import Specialties, we are well prepared to maintain your Rolls-Royce of any age.
We can work with any year or model, vintage or fresh off the lot. Backed by decades of experience and customer satisfaction. Whether you drive a '56 Silver Cloud or a '96 Silver Spur, rest assured that we have the expertise and know-how to keep it in top shape.
We have provided exceptional Rolls-Royce repairs and maintenance services to our Rolls-Royce customers over the years. We pride ourselves on our expertise and commitment to quality. Though we specialize in Rolls-Royce service and repairs, we're family owned and operated and fully staffed with a team of highly trained mechanics.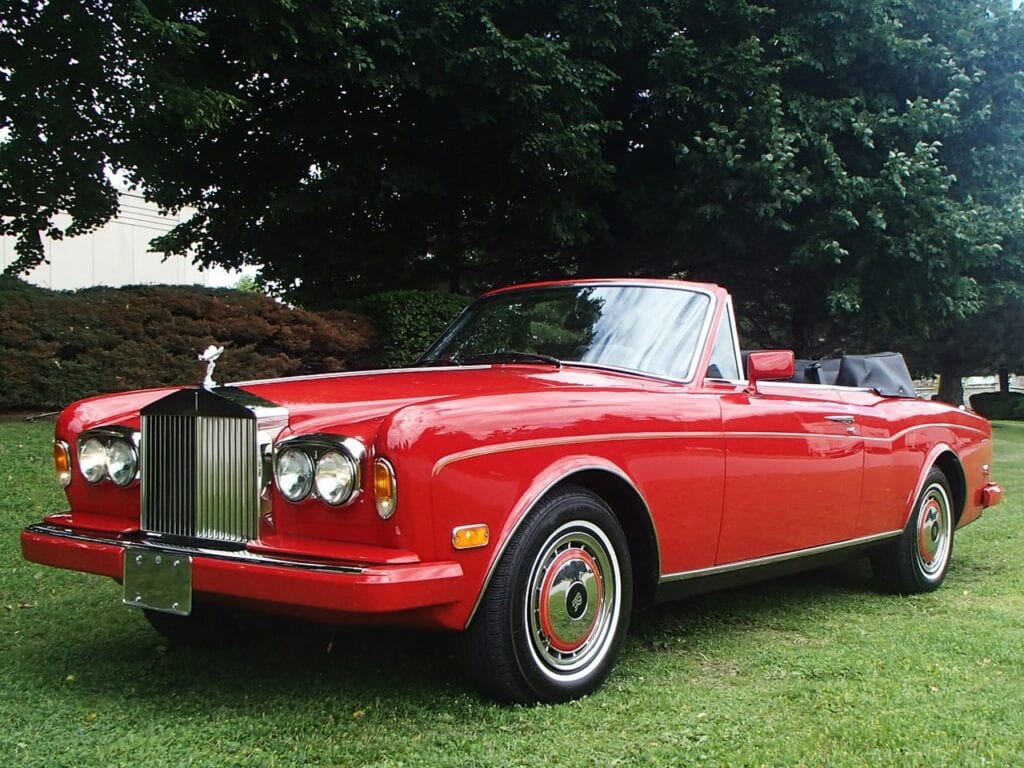 ---
Common Rolls-Royce Problems
Import Specialties mechanics specialize in Rolls-Royce repair and restorations, meaning you no longer have to worry about the exorbitant charges of the dealership.
These problems include:
Spark Plug Replacement – Spark plug replacement, like frequent oil changes, will help your Rolls-Royce run at its full potential. They help your engine start easily and maintain its healthy combustion system. Fuel economy can be reduced by up to 30% when spark plugs are burned out. Poor Fuel economy, rough idle, sluggish acceleration, and misfires are all signs that your spark plugs need to be replaced.
Oil Leak Inspection and Repair – Oil leaks are the most typical problems with Rolls-Royce vehicles. To prevent oil leaks, you should have your vehicle's engine professionally inspected to verify that the valves are properly sealed. Congested gaskets are another issue that might emerge as a result of the buildup of grime and foam oil in the filter.
Brake Adjustment or Replacement – Your brakes can take a beating and will wear out. Every 70,000 miles, brake rotors typically need to be replaced. Some Rolls-Royce components are more susceptible to warping or damage when driven strenuously. For your own safety and the safety of your passengers, you need to make sure your brake pads and rotors are checked and replaced at the correct service intervals.
Steering and Suspension Adjustment and Repair – Rolls-Royce automobiles are intended to provide the most seamless, comfortable ride in the world. Your steering or suspension systems may be to blame if your Rolls-Royce vibrates as you drive. If your Rolls-Royce trembles when braking, you should contact Import Specialties immediately for a Rolls-Royce repair.
Common Rolls-Royce problems after the 2003 model year include:
Reduced Brake Light Visibility
Improper Airbag Positioning During Deployment
Footage From the Rear-View Camera May Not Be Visible
Faulty Ignition Coil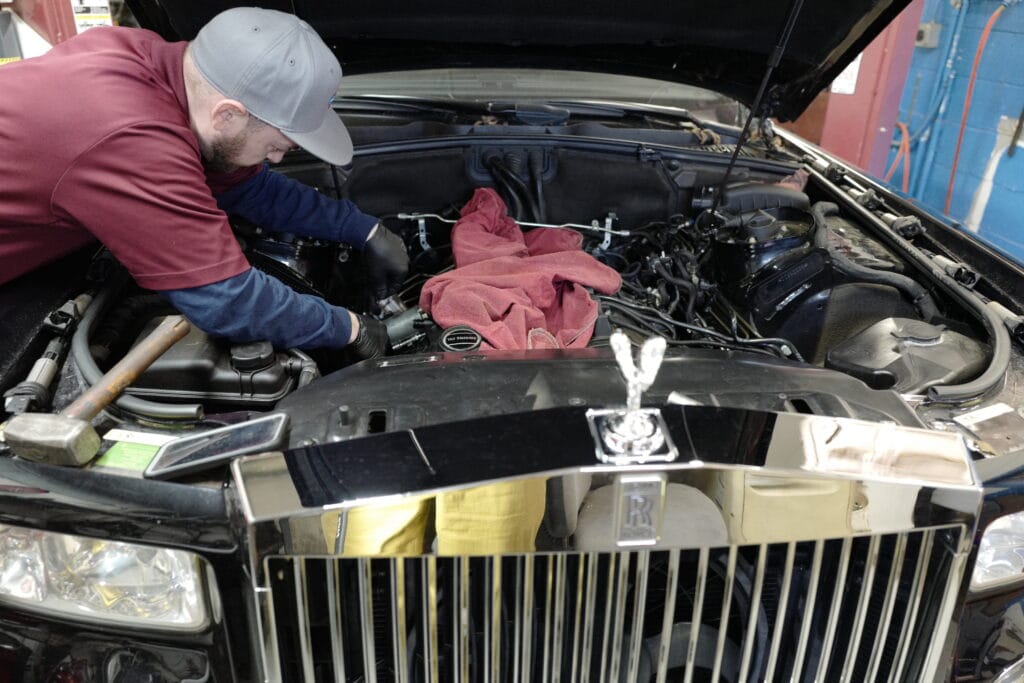 ---
Reliable Rolls-Royce Repair Specialists
At Import Specialties, we carry and use the top brand names in parts and fluids to keep your car running smoothly. In addition, our technicians utilize state-of-the-art diagnostic equipment. So we can have an in-depth analysis of your vehicle's systems. We understand your car's needs and keep it running perfectly for years.
From basic maintenance to major transmission overhauls, our auto repair shop is your solution for your car's needs. We take pride in our work, so we complete each repair with dedication to quality. Contact our auto repair shop for more information about our experienced technicians, state-of-the-art equipment, and auto repair services.
Benefits of Maintenance on Your Rolls-Royce
Regular maintenance is critical for responsible Rolls-Royce owners. Whether it's due to manufacturing defects or common problems caused by postponing routine care, you need a reliable Rolls-Royce repair service that you can depend on to get your Rolls-Royce back up and running again. Schedule your Rolls-Royce repair service with us today.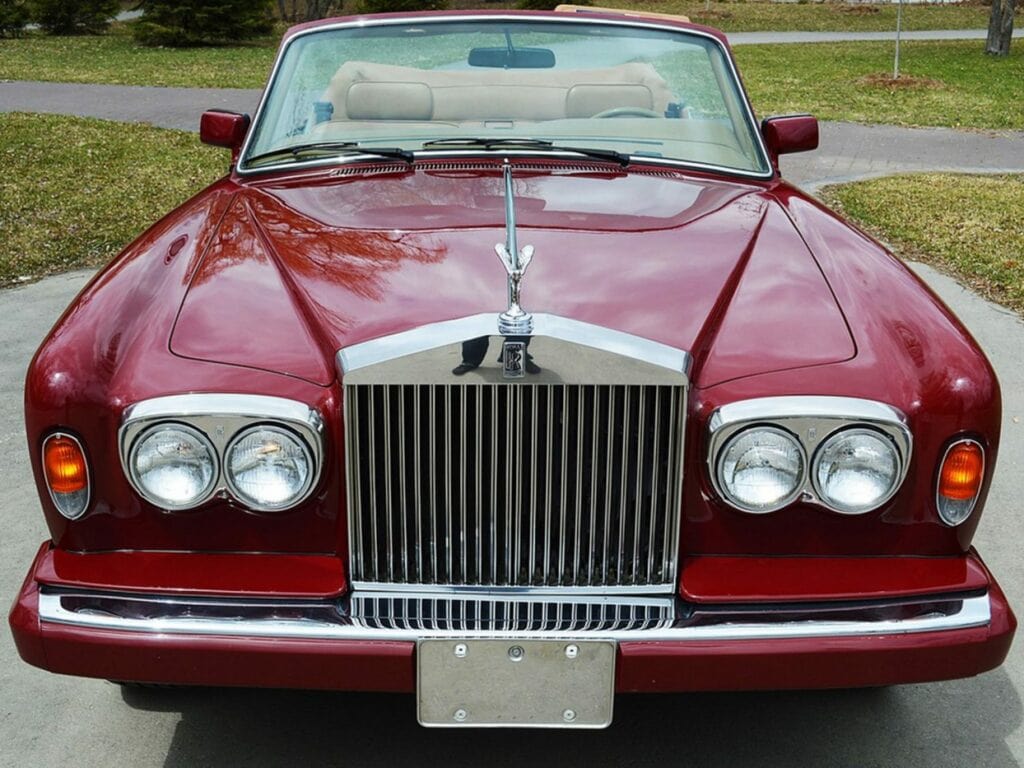 ---
Rolls Royce Warranty
Import Specialties' maintenance services are generally eligible under the factory warranty and often at a better price. We'll use the manufacturer's recommended fluids as well as parts. If you have any questions about our Rolls Royce warranty services, please get in touch with us, and we'll determine if there are any limitations under your warranty that may prevent you from working with independent shops before we start any work.
Make An Appointment at Import Specialties for your Rolls Royce repairs today.
Call 803-799-2686 or Request A Quote.
---
NOTE: Our company and our website are not directly associated with Rolls Royce.